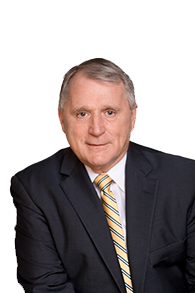 Save the date: October 3 Community Forum with Dr. Bill Daggett
"What do today's students need to be ready for the future"
Aren't we all concerned about making sure today's students to grow up to be independent and successful contributors to society? What are the most effective schools in the country doing to focus on the future and support the growth of each student? In a special community forum on Thursday, Oct. 3, Dr. Bill Daggett, the founder and chairman of the Rexford-based International Center for Leadership in Education, will bring to the Niskayuna school community his message about the imperative for schools to adapt to changing student needs and societal forces. All district faculty and staff members opened this year with a keynote presentation from Dr. Daggett.
This forum will take place at 6 p.m. in the Niskayuna High School auditorium. All are welcome. This program is for everyone who has a stake in the success of our schools and our young people.
Dr. Daggett is a sought after speaker across the country and world and has spent decades encouraging schools to increase both the rigor and relevance for students. His keynote messages encourage audiences to embrace the greatest aspects of our education system and to make the modifications required to meet the needs of all learners. In recent years, he has worked with and studied extensively the practices of the most innovative school districts in the country and the schools that have the highest levels of student growth.
We are thrilled to welcome him to his home district for this special program!