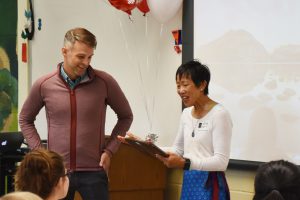 The Niskayuna Community Foundation, a geographic fund of The Community Foundation for the Greater Capital Region, surprised two Niskayuna High School teachers today by presenting them with the 16th annual Murray Award for Excellence in Education. The awards were presented to Bryan Mattice, a Social Studies teacher and Donna McAndrews, the librarian. A crowd of students, parents, teachers, and administrators stunned Mr. Mattice and Ms. McAndrews as they were in the middle of teaching their classes, by walking in with plaques and balloons. The teachers will each receive $2,500 towards their professional development.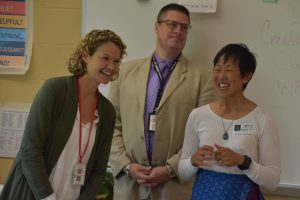 This annual award began in 2004 by Kathy Murray Crowe and Jeanne Murray Veasey, the daughters of Edwards and Sally Murray, to honor their parents' involvement in the formation of the Niskayuna High School and their belief that educators in the high school would be the foundation of the "uncompromising excellence" that is typical of the education throughout the school district. The award is also given in memory of Jeanne Murray Veasey, who has since passed away.
A committee representing students, parents and peers chose the recipients and the Niskayuna Community Foundation facilitated the selection process and award presentation. Criteria included outstanding classroom practices as well as growth potential and a school presence that inspires and positively impacts students, colleagues and the community. At the request of the Murray family, this award is not competitive, but is intended to be an annual opportunity to select educators who represent the overall excellence of the high school staff and educational program.
Bryan Mattice helps welcome 9th graders to the high school by making his Global History class a fun and memorable experience. Mr. Mattice fosters interest in world history with his enthusiasm and sense of humor. He incorporates rhyming schemes (Flat Fertile Land is Fabulous for Farming), encourages creativity with video projects on the Bubonic Plague, and challenges students to see and respect varying perspectives. Beyond the classroom, Mr. Mattice inspires confidence in leaders of Student Congress, NED Talks (Niskayuna Education Discovery), and Habitat for Humanity to take on projects beyond their comfort zones with amazing results.
Donna McAndrews, is an unsung hero and an invaluable resource to all students and staff. Besides making the library a welcoming place for students, Ms. McAndrews leads a reading club, actively supports students in NED Talks, and launched the Academic Resource Center (ARC). ARC provides peer-to-peer tutoring to benefit both students seeking help and the tutors who grow as instructors and mentors. To successfully run ARC, Ms. McAndrews manages complicated schedules and trains the tutors. Ms. McAndrews readily provides her expertise and guidance on all subjects. She teaches students how to conduct effective research and regularly brainstorms with teachers on developing ideas for class projects and putting ideas to paper.
The mission of the Niskayuna Community Foundation is to enhance and improve the community through organized philanthropy. NCF benefits current and future residents through support in such areas as cultural, town beautification, scholarship, social service, recreation, and many more. Further information may be obtained by calling (518) 446-9708 or by writing to NCF, 6 Tower Pl, Albany, NY 12203 or at www.niskayunacf.org.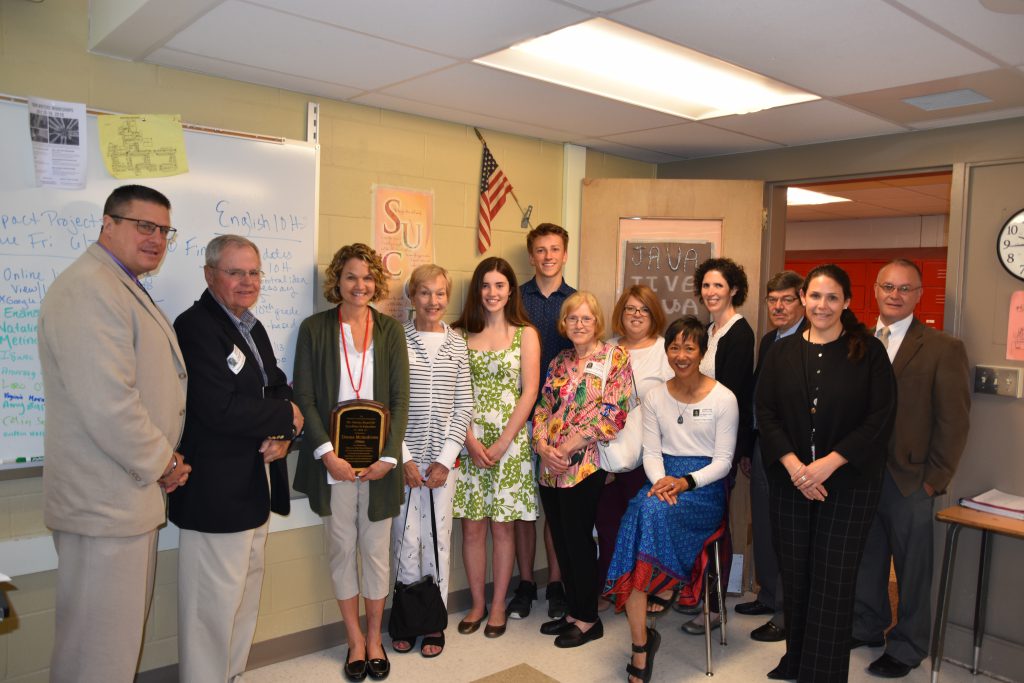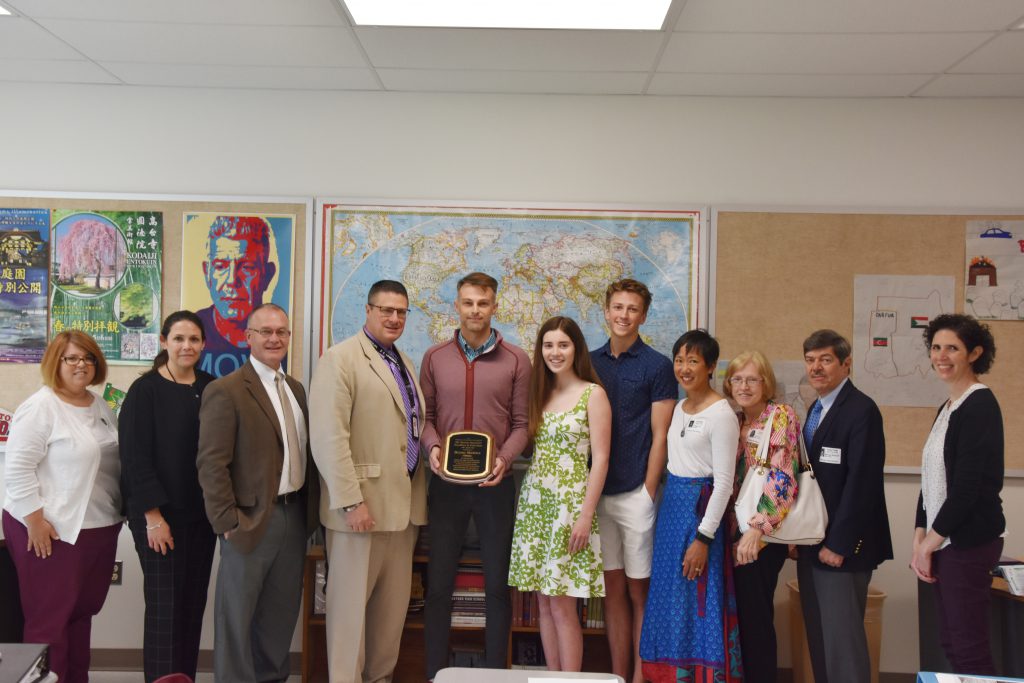 ###
Since 1968, the Community Foundation for the Greater Capital Region has worked to strengthen the greater Capital Region through philanthropy. The Foundation collaborates with donors and community partners who share their vision for community transformation through stewardship of charitable endowments, superior donor services, effective grantmaking, and leadership to address community needs.
In 2018, The Community Foundation helped our fund advisors distribute over $6 million in grants and scholarships in the Capital Region and beyond. With assets currently totaling more than $80 million, the Foundation is comprised of more than 420 charitable funds created by a diverse group of individuals, families, and corporations. In addition, several local independent foundations (the Bender Family Foundation, the John D. Picotte Family Foundation, the McCarthy Charities, and the Review Foundation) contract with the Community Foundation for grantmaking assistance.
Through flexible donor services, strategic grantmaking, and community leadership, the Community Foundation helps people support the causes they care about, now and for generations to come. For more information, please visit the Foundation at www.cfgcr.org or call (518) 446-9638.