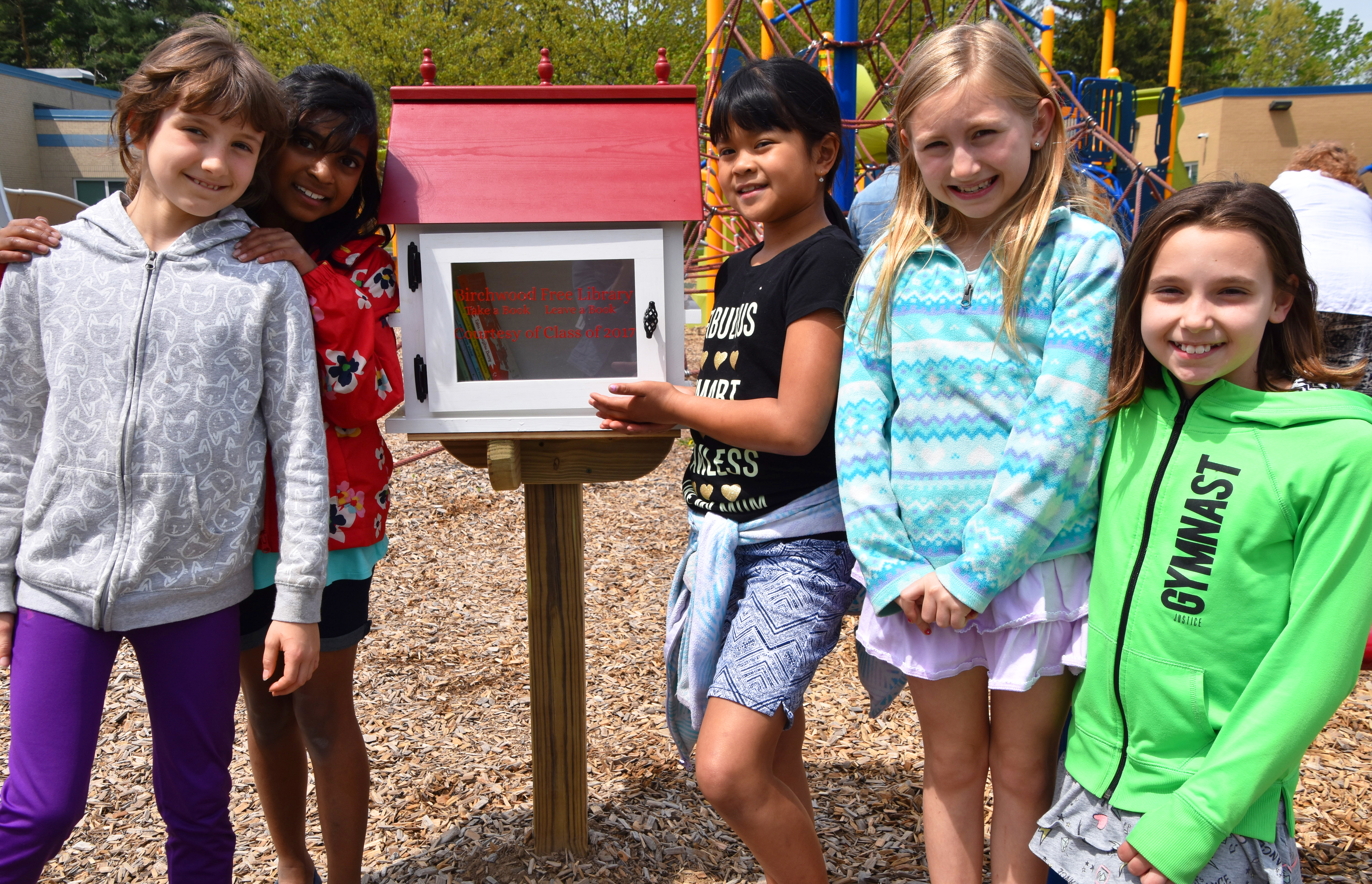 There's a new addition on the playground at Birchwood Elementary and it's not something you can play on. It's a Little Free Library!
The mini library, donated by the Birchwood fifth grade class of 2017, is meant to encourage reading and serves everyone who visits the playground. Visitors can either take a book home to read or leave a book for someone else to grab!
The idea for the Little Free Library began with Birchwood's Library Media Specialist Kate Kirkpatrick back in 2014.
"When I first came to Birchwood and saw how much our playground is used year-round, I knew that we needed a Little Free Library," Kirkpatrick said. "First, we tried to find a scout or someone who wanted to build one as a service project. Then, last year's fifth grade class thought it was a great idea and gave it to the school as their legacy gift," she added. "I am so excited for our students and their families to have year-round access to books right here at our playground!"