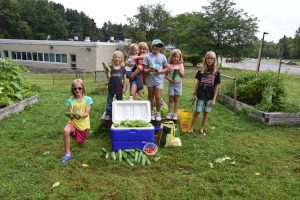 The Birchwood Nature Park and Garden club have been busy harvesting their small vegetable garden this summer!
For the last several years, student and parent volunteers have tended a small plot of raised garden beds at Niskayuna's Birchwood Elementary. They are growing fruits and vegetables that have been served at the school cafeteria and donated locally. Each spring, just before school lets out, Birchwood students meet after school to plant the garden. During the summer break, families volunteer to tend to the garden each week.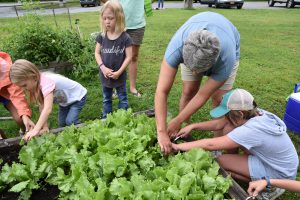 The past two years, the club has donated their produce to Schenectady City Mission, which serves over 700 meals each day. This year, Birchwood's Garden Club grew lettuce, cherry tomatoes, and cucumbers to include in the salad the City Mission serves at every meal. On Tuesday, August 27, some of the student participants will head to City Mission to help prepare and serve a meal.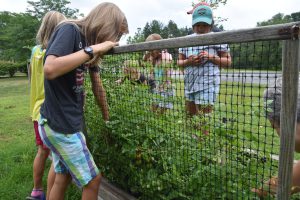 "We're super proud of these kids, and the City Mission truly appreciates the produce we donate," said Garden Club parent volunteer, Mike Cooper. "We are making a difference in so many lives in many ways. I'm grateful to be a part of it all!"