District's top instructional leadership position to be filled from within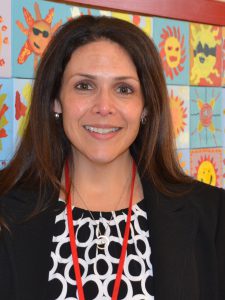 Assistant Superintendent for Instruction Lauren Gemmill recently announced that she had been selected as the assistant district superintendent for curriculum and instruction at Capital Region BOCES. She will begin in the position in July, after more than a decade as an instructional leader in Niskayuna. She first announced the decision to district faculty and staff.
"It is difficult to imagine leaving Niskayuna in large part because of how supportive and passionate I am about the work we are doing and direction we are headed," Gemmill wrote. "I ultimately decided I could not pass up the chance to shape educational opportunities for children in our region in this new position."
Superintendent Cosimo Tangorra, Jr. said that he is planning to fill the district's assistant superintendent for instruction position from within, and that strong internal candidates had stepped forward. The selection process will include interview teams made up of teachers, instructional support staff, students, parents, administrators and Board of Education representatives.
"I believe strongly that at this moment it is best to fill this position from within with a process that involves stakeholders," Dr. Tangorra said. "It is all about relationships and stability, and our internal candidates have connections with teachers, staff and our community. They know our students and are steeped in our strategic direction, our focus on equity, advancing curriculum and programs, and strong student support."
The superintendent said he is hoping to make a recommendation to the Board of Education at its June 18 meeting.
Gemmill first came to the district as the principal of Rosendale, a position in which she served for six years. During five years as the assistant superintendent for instruction, Gemmill oversaw a multi-year curriculum design initiative involving teams of teachers at al levels. She also worked with faculty and instructional leaders to establish a program review process to ensure that academic programs are updated on a regular basis.
"I want to thank Lauren for her immense contributions to our schools and community over a decade-plus of leadership," Dr. Tangorra said. "Working with Lauren has been an exceptional experience and she has undoubtedly led our instructional program forward and positioned us for more success in the years to come."