In administrative staffing news, Carrie Nyc-Chevrier, who has served as the district's director of business & finance since October 2014, has accepted a position with the Averill Park Central School District. Additionally, two familiar faces in our school community are beginning new roles in the district: John Moskov, who has been the assistant principal at Van Antwerp Middle School for the last three years, is now the director of counseling and athletic programming and former Iroquois Assistant Principal Jessica Moore has returned to the district as the director of Science & Engineering Technology K-12.
Director of Business & Finance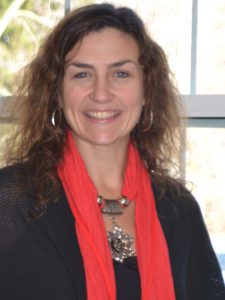 Carrie Nyc-Chevrier will begin in Averill Park in early November and will be in Niskayuna until that time. Superintendent Cosimo Tangorra, Jr., said that a critical priority in the coming weeks will be ensuring continued strong leadership for the Business Office and central service areas that the position oversees. "As our school business leader, Carrie has worked to ensure that students and teachers have the resources they need while also being a responsible steward of taxpayer dollars. Her focus on fiscal controls and long-term planning have undoubtedly strengthened the district's financial position and programmatic sustainability," said Superintendent Cosimo Tangorra, Jr. "We are grateful for her service to Niskayuna, and will keep the community informed as we seek new leadership for this position."
John Moskov, Director of Counseling and Athletic Programming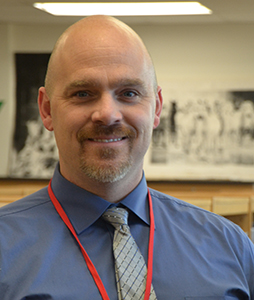 The director of counseling position evolved from the athletic supervisor position that has been discussed over the last couple of years and was funded in the 2021-22 budget. In this role, Moskov will provide leadership and support for counselors at all levels and oversee the development and implementation of curriculum in the areas of social, emotional and mental health and college and career guidance. Another key aspect of the role is enhancing and strengthening the experience of and support for student-athletes in conjunction with the Athletic Office. This will focus on connecting the classroom and coaches, building relationships with community youth sports, and promoting Niskayuna student-athletes and their accomplishments. The new position recognizes the relationship between participation in extracurricular activities, including athletics, and students' connection to school, community and overall well-being.
In 19 years in Niskayuna, Moskov has been a teaching assistant, special education teacher, a coach, director of Pupil Personnel Services, and a high school and middle school assistant principal. In addition to his duties at Van Antwerp in recent years, he has led the district's Social and Emotional Learning Committee and played a leading role in the redesign of the district's Code of Conduct, which emphasizes relationships, restorative practices and building a strong school culture.
A search to fill the vacant Van Antwerp Middle School assistant principal position will soon be underway.
Jessica Moore, Director of K-12 Science & Engineering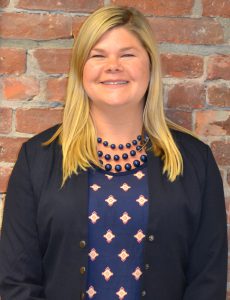 Jessica Moore returns to Niskayuna in the Director of K-12 Science & Engineering position vacated by the retirement of Jacquelyn Carrese this past winter. She will also lead the K-12 Mathematics Department beginning in March 2022 following the planned retirement of current Math Director William Wales. Moore was an assistant middle school principal in the district from 2016 through 2019 and has served as the K-12 Director of Science & Technology for the Burnt Hills-Ballston Lake Central School District for the last two years.
In addition to her duties as a middle school assistant principal in Niskayuna, Moore was also a member of the Leadership Team and co-chair of the Instructional Program Advisory Council, contributing to the district's program vision in each of these roles. That vision is a key building block for the recently approved capital project. As a district resident and parent, she also participated on the Reopening Task Force last summer.
"In Jessica and John, we have two school administrators of the highest caliber who are passionate about our community," said Superintendent Cosimo Tangorrra, Jr. "They are creative, caring and forward-looking. Best of all, they know that there is no limit to what Niskayuna students and teachers can accomplish when they have the right support. I'm thrilled to welcome them to these new roles."