The district's central office administrative team is comprised of the superintendent, assistant superintendent for instruction, director of pupil personnel services, director of business and finance, director of pupil personnel services and director of student and staff support services. The district's administrative offices are located at Van Antwerp Middle School, 1239 Van Antwerp Road, Niskayuna, NY 12309.
Cosimo Tangorra Jr., Ed.D.
Superintendent of Schools
(518) 377-4666, ext. 50706
ctangorra@niskyschools.org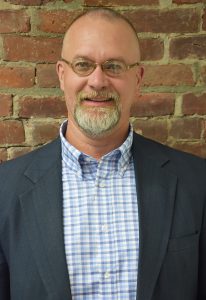 Cosimo Tangorra, Jr., was appointed as the superintendent of schools in April 2015. Prior to coming to Niskayuna, Superintendent Cosimo Tangorra, Jr., served as the New York State Education Department deputy commissioner for P-12 Education. He was previously a superintendent for 12 years, a principal, academic administrator and teacher.
Dr. Tangorra has a doctorate (Ed.D.) in Educational Leadership from the Sage Colleges, a certificate of advanced study in educational administration from SUNY Cortland, a master's degree in special education from the College of St. Rose, and a bachelor's degree from Siena College.
During his first year with the district, he and the Board of Education worked together to develop the District Strategic Plan, which focuses the district on three major areas: Curriculum and Programs; Environment and Culture; and Partnerships. Many individual initiatives continue to be implemented in alignment with the plan and in partnership with staff and community. These include advancing the district's academic program, focusing on college and career pathways, diversity, and improving district facilities.
Find Dr. Tangorra on Twitter: @CosimoTangorra
Marie Digirolamo
Assistant Superintendent for Instruction
(518) 377-4666, ext. 50703
mdigirolamo@niskyschools.org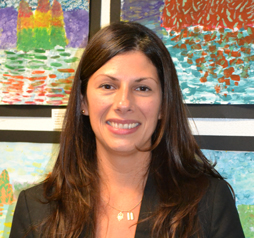 Marie Digirolamo became the assistant superintendent for instruction in July 2019. Prior to that she served as the disrict's director of world language, social studies and English as a new language.
Digirolamo came to Niskayuna in 2014 as the director of the World Language and English as a New Language departments. A year later, she also began leading the Social Studies Department. Prior to joining district, she was principal of Taconic Hills Jr./Sr. High School. She began her career as a foreign language teacher, has taught at all academic levels, and has worked in the Albany, Cohoes, North Colonie and Stillwater school districts.
Digrolamo has a bachelor's degree in French and anthropology, and a master's in education and French from the University at Albany.
In Niskayuna, Digirolamo has led teams of teachers from both the Social Studies and World Language departments through the year-long program review process, which is a key driver in the district's vision for the future. She is a member of the Leadership Team's planning group, which has coordinated initiatives and training focused on equity, diversity and trauma-informed schools.
Carrie Nyc-Chevrier
Director of Business and Finance
(518) 377-4666, ext. 50712
cnyc-chevrier@niskyschools.org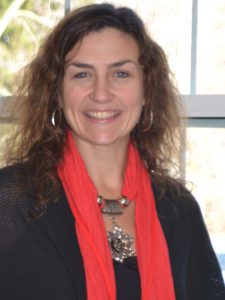 Carrie Nyc-Chevrier joined the district in October 2014. In her role, Nyc-Chevrier oversees all aspects of school budget development, business office operations, and financial reporting, as well as central service areas.
Prior to coming to Niskayuna, Nyc-Chevrier was the business office administrator for Questar III BOCES. Before that, she served as the business administrator in the New Lebanon Central School District and worked in SUNY System Administration and the private sector.
Nyc-Chevrier has a master's degree in business administration and an advanced graduate certificate for school district business leader from the University at Albany.
In Niskayuna, she has overseen the process of building the budget from scratch and also supervises the areas of transportation, operations and maintenance, and food services. Nyc-Chevrier has played a leading role in the district's continued expansion of shared transportation services with neighboring districts.
Camille Harrelson, Ed.D.
Director of Pupil Personnel Services
(518) 382-2511, ext. 50737
charrelson@niskyschools.org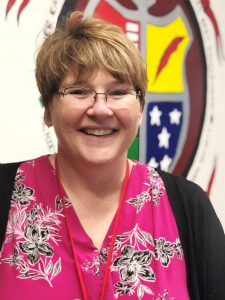 Camille Harrelson was appointed as the Director of Pupil Personnel Services in July 2018. The director of pupil personnel services (PPS) leads our student service areas and Special Education Department.
Prior to coming to Niskayuna, Dr. Harrelson was the director of special education for the Granville Central School District, where she has served in a number of leadership roles, including as high school principal.
Dr. Harrelson has a bachelor's degree in Special Education from College of Charleston, a master's from Coastal Carolina University, an administrative certification from The College of St., and a doctorate (Ed.D.) in Educational Leadership from the Sage Colleges.
Director of Student & Staff Support Services
Deborah Marriott
(518) 377-4666, ext. 50740
dmarriott@niskyschools.org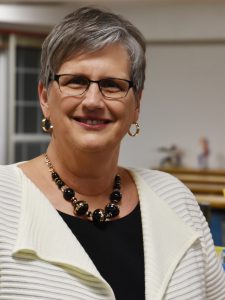 Deborah Marriott became the district's director of student and staff support services in July 2017. The position oversees all aspects of human resources in the district.
Prior to coming to Niskayuna, Marriott was the director of human resources with the City School District of Albany and a longtime attorney with the State Education Department.
In addition to her law degree, Deborah holds dual certification as an elementary and special education teacher and is a certified school district administrator. She is a graduate of SUNY Geneseo and Western New England School of Law.
In addition to human resources, Marriott serves as the school district's safety officer, working closely with school principals, staff members, first responders and municipal partners on all aspects of school safety.