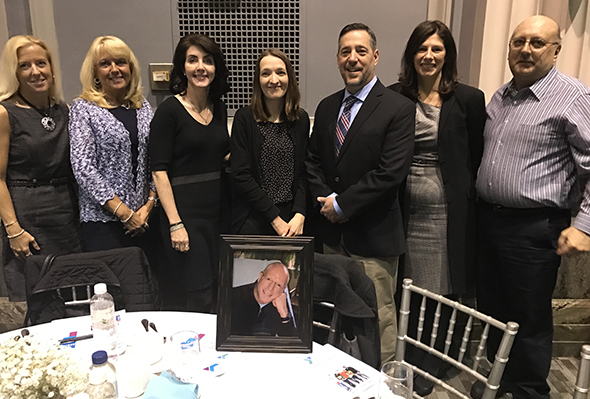 Niskayuna High School students also recognized at organization's annual breakfast
Mike Jones' legacy of excellence in language education and advocacy for his students, was recognized by the Capital District YMCA with its Outstanding Educator Award on April 5.
The posthumous honor was announced at the annual awards ceremony of the Schenectady area YMCA branches, held at Key Hall at Proctors.
Mr. Jones taught Spanish at Niskayuna High School for 22 years prior to his passing in November of 2016. At the breakfast, the traits that student and staff recalled as they honored him this past fall continued to be highlighted– his love of learning, his connection to his colleagues and his dedication to students and their futures.
"Michael's passing had a tremendous impact on the school administration, students and community," the awards program states. "Michael Jones was looked at as a leader in language studies. He was a scholar and a gentleman with vast knowledge on many subjects. Michael was a strong advocate for many students in their college choices and career paths."
Members of Michael's family and colleagues were present as the award was announced. His friend and Niskayuna High School social studies teacher Sean O'Connell, who grew up with Jones in Utica, accepted the award on his behalf.
The breakfast annually celebrates educators and students from six districts in the area.
Five Niskayuna High School seniors were also honored for their nomination for the Outstanding Student Award. Congratulations to:
Elisa Abraham
David Jones Buhrmaster
Jad Jacob
Genesis Marte
Matthew Toy