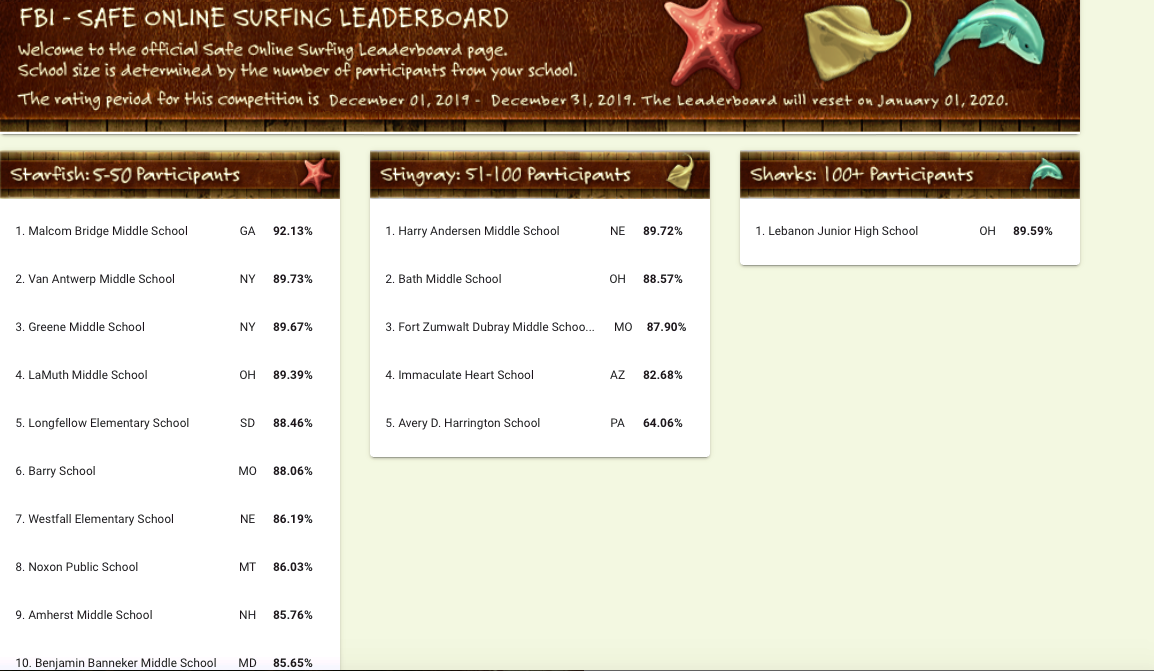 Van Antwerp Middle School grade 7 Quarter 2 participated in a monthly competition for Cyber Citizenship among the schools across the country and placed second on the National Leaderboard for Digital Citizenship test conducted by the FBI! The top 10 highest scores in each category are shown on the leaderboard each month.
The top-scoring school in each participation category nationwide every month is awarded an FBI-SOS certificate.
Teachers from winning schools are sent certificates that they can print and distribute to each student. There are no participation certificates for non-winning schools or students. When possible, the winning school in each category will receive a visit from a local FBI special agent. The FBI does not keep or distribute the rankings of schools nationwide. The leaderboard resets at the end of each month.
Congratulations, students on your achievement!